I have an existing floor, what is the best solution for water underfloor heating?
The best solution is always a screeded floor.
We would recommend below system;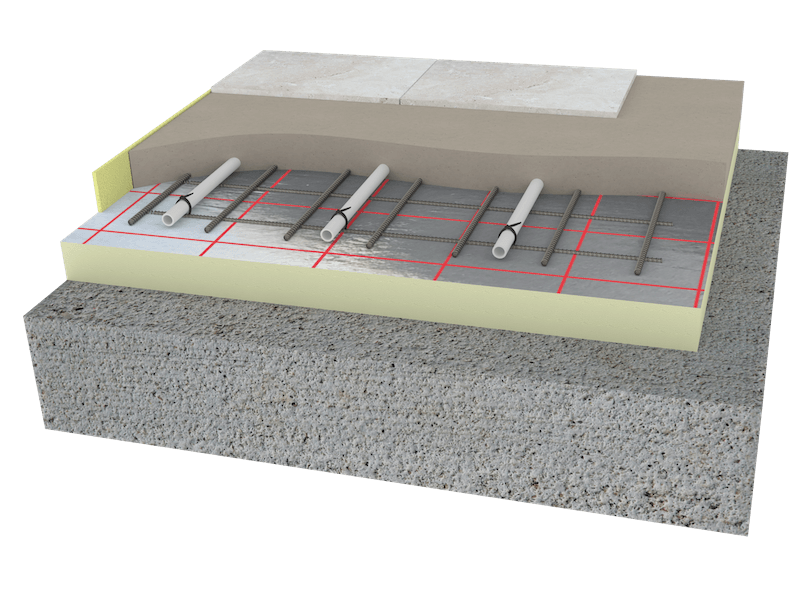 Use 6 mm Superfoil below the mesh, tie the underfloor heating pipes to the mesh with cables ties.
Finally use 50 mm fibre screed or 50 mm liquid/anhydrite screed on top of the mesh/pipes.
There are a number of board solutions for underfloor heating for existing floors, ie Profoil, Profix, etc, but a screeded floor will always perform the best and give the end user the most effiecient wet underfloor heating system.
View all questions