Case Study: Desford Road, Newbold Verdon, Leicestershire, LE9
Underfloor heating Leicestershire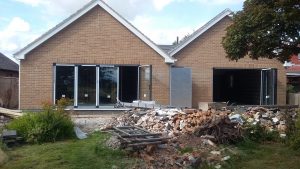 Project type: Ground floor pipe in screed installation approx. 120 m2.
Heat source:  boiler
Pipe centres:  200 mm cc
Installation method:  Pipe (in screed) clipped onto insulation.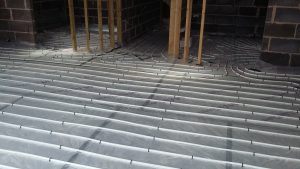 Above and below:  Bedroom with adjacent en-suite and dressing room (manifold located in latter).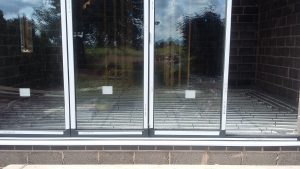 Below the manifold during pressure test.  As you can see we've marked up all individual loop lengths on the manifold.  There is no reason not to do this, as it can only be of benefit even in the future to know each circuit length.  Some installers seem to decide to keep this particular information a secret – which is impossible to understand.
Obviously we also adjust the flow rates for each pipe circuit on installation day, to make it as easy as possible to start the ufh at a later date.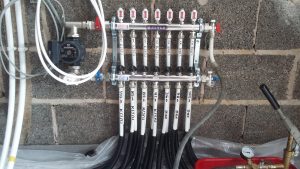 Above: a 7-circuit Watts manifold with a Grundfos UPS2 pump and Reliance mixing valve (above) was located centrally, making it easy to access both zones.  Rothenberger test pump connected during pressure test at 6 bar !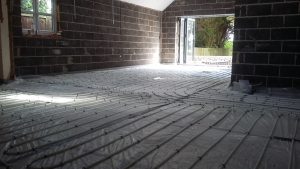 Above: Kitchen and living area completed.  As you can figure out from the manifold picture, due to the large floor area this zone had to be split into four separate pipe circuits.
The Henco 16mm underfloor heating pipework – filled with water and left pressurized – was to be covered by a liquid screed.
Underfloor heating installers Leicestershire.