Your underfloor heating quote
Having designed, supplied and installed underfloor heating successfully now for over a decade, we are in a lucky situation where we are trusted and proven as experts in the industry. Here, our director Anders Berg gives the benefit of his experience to explain how to get the best quote for your project:
Buying an underfloor heating system is not something most people do regularly – hence it is wise to be a bit cautious and do some research before purchasing your ideal underfloor heating system. After all, you want to install the system in your home once only – so please make your best effort to get it right first time. It generally pays to select high quality products first time, provided you stay within your budget. Re-installing pipework or replacing manifolds at a later stage is not only an unwanted hassle, but expensive too.
You should aim to use modern multilayer pipes, such as pex-al-pex, as these are superior compared to the pex only pipes that used to dominate the market decades ago. Expect your pipe to be approved for 10 bar pressure at 95ºc (details should be printed on the pipe itself) and manifolds should always come with a mixing valve so that you can control the water temperature.
Apart from researching the best products on the market you should also speak to the potential supplier and ask any questions you may have. They should be able to answer them all. It is always advisable to check how many years the supplier has been trading. Generally, the longer anyone has been trading, the better.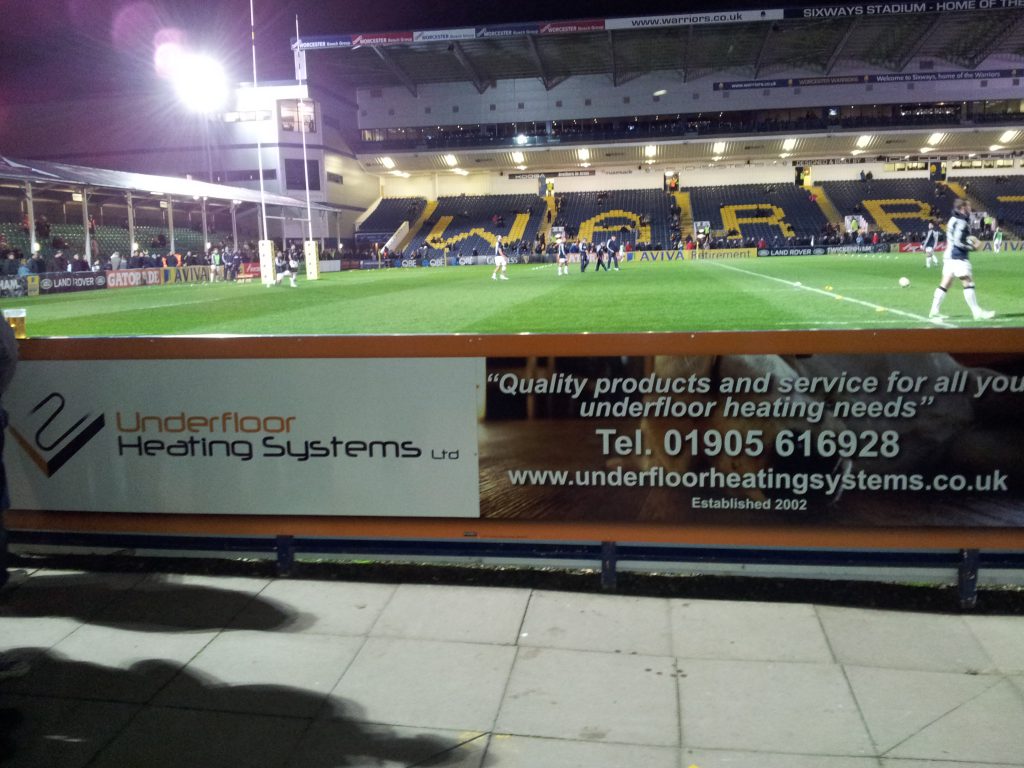 How to obtain your underfloor heating installation quote
To obtain your quote, we would normally ask you to forward us your floor plans. If you have no official floor plans available you can always send a sketch with the necessary room measurements.
We would also need to know the floor construction you plan to install your underfloor heating pipework in. In basements and ground floors, we can normally assume solid concrete floors with the pipe clipped onto insulation and then buried in a screed, but each project is different.
Other types of floors are beam and block, timber suspended (joisted) floors or battens, or a floating floor, which can also be accommodated with an underfloor heating.
If you do not have a preferred manifold position, please do not worry. With our experience we can suggest the most practical locations. From a heating point of view it is best that a manifold is located in a central location, so that distances to all heating zones are reasonable and less interference is caused to areas nearer the manifold. For example, in a long but narrow barn conversion of e.g. 25m by 5m, you would not want the manifold located in any of the corners of the building.
Some seem to assume that the manifold needs to be near the boiler. This is not true or necessary at all.  A good typical manifold position can be in e.g. a landing cupboard, under the ground floor stairs or in a utility room.
How many (thermostat) heating zones should you have? Unless you have your own specific idea we will split the heated areas into individual zones – each controlled by their own room thermostat. The ufh systems are normally hard wired and if it is necessary for practical reasons to use wireless controls we are happy to give optional prices for such.
What heat source will be used? A conventional boiler or a Ground Source/Air Source Heat Pump? With this information we can take potentially lower water temperature heat sources into account when designing your system, which will increase the system's efficiency and reduce heating costs.
To help calculate installation prices we will need the site address in question. The installation is always an additional option so we do offer the option of a supply only quote. Excluding the one-off self builder, our large number of regular return customers (builders and plumbers) increasingly self install.
Get in touch for a free quote, advice or further information, please visit our technical information page.
Copyright 2013(c) Underfloor Heating Systems Limited.